Find the right boat for you
Boat of the Moment
Boat REF# 255777
£110,000.00
1x diesel 45hp
1998
10.60m
Plymouth, Devon, UK (by appointment only)
View Details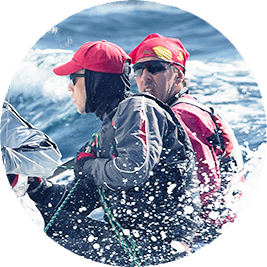 How it works
We take care of every step when it comes to selling your boat.
1
Your broker will advise you of the most suitable price to market your boat at.
2
Your broker will work with you to create a detailed listing for your boat.
3
We handle the negotiation process for you, ensuring you get the best deal.
Why Boatshed?
Boatshed is one of the world's largest yacht brokerage groups that prides itself on giving potential buyers the most complete and accurate picture of the boat that they want to buy.

Boatshed Brokers personally visit every boat that they list, taking unlimited photographs and videos which are available online to registered users anywhere in the world.
Read more
Here's what our customers have to say...
Many thanks for an extremely quick and problem free sale, I'm happy that she has gone to a good home!
— M, Boatshed Plymouth
Cheers Royal, absolutely over the moon Billy. We got Shanwin to her new home this evening. We'd like to thank you.
— C, Boatshed Plymouth
Excellent service, totally reliable and pleasure to do business with for both selling my boat and the purchase of a new vessel. Would definitely recommend to anyone.
— E, Boatshed Plymouth
Excellent communication. Vessel was accurately described. Billy Hallam acts fairly and responsibly for both buyer and seller......highly recommended.
— E, Boatshed Plymouth
Thank you Billy, good job. I will recommend you to anyone else looking for boats down your way.
— T, Boatshed Plymouth
I was very impressed by the level of service offered by Billy Hallam at Plymouth Boatshed. He was very accommodating, and interested to help you . You could not wish to find a more helpful man.
— I, Boatshed Plymouth