Boat of the Moment
Boat REF# 267610
£155,000.00
2x diesel 260hp
2011
10.67m
Plymouth, Devon, UK (viewing by appointment only)
View Details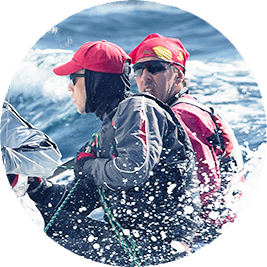 How it works
We take care of every step when it comes to selling your boat.
1
Your broker will advise you of the most suitable price to market your boat at.
2
Your broker will work with you to create a detailed listing for your boat.
3
We handle the negotiation process for you, ensuring you get the best deal.
Why Boatshed?
Boatshed is one of the world's largest yacht brokerage groups that prides itself on giving potential buyers the most complete and accurate picture of the boat that they want to buy.

Boatshed Brokers personally visit every boat that they list, taking unlimited photographs and videos which are available online to registered users anywhere in the world.
Read more
Here's what our customers have to say...
We have just sold our yacht with Billy and Jo, at Boatshed Plymouth, having bought it through them a few years ago - excellent service and a pleasure to deal with both times.
— , Boatshed Plymouth
Just to confirm we have the funds from Zephyr and to thank you for agenting our boat sale. You provide a good service in a difficult market, many thanks for selling Zephyr.
— , Boatshed Plymouth
Having made two boat purchases and one boat sale with boatshed Plymouth, I would strongly recommend them, the service is second to none, I was kept well informed with regular updates via email and telephone . It has been an absolute pleasure doing…
— , Boatshed Plymouth
A very professional, honest and realistic approach from the outset. Refreshing, when one compares "Boatshed Plymouth" to other brokers. The 'front of house' service from Mr. Billy Hallam was excellent - he actually listened . . . . then made any…
— , Boatshed Plymouth
Very pleased with Boatshed Plymouth. Billy and Jo's help with my boat purchase was highly professional. Recommended.
— , Boatshed Plymouth
Thank you both for the brilliant service you have provided, you have shown compassion and understanding at a difficult time for us. You also showed great patience and professionalism during, what at times was a difficult sale. We wish you and your…
— , Boatshed Plymouth