Boat of the Moment
Boat REF# 273617
£70,000.00
2x diesel 20hp
1994
10.40m
Near Plymouth, Devon, UK (viewing by appointment only)
View Details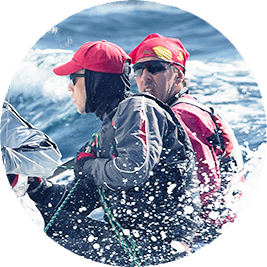 How it works
We take care of every step when it comes to selling your boat.
1
Your broker will advise you of the most suitable price to market your boat at.
2
Your broker will work with you to create a detailed listing for your boat.
3
We handle the negotiation process for you, ensuring you get the best deal.
Why Boatshed?
Boatshed is one of the world's largest yacht brokerage groups that prides itself on giving potential buyers the most complete and accurate picture of the boat that they want to buy.

Boatshed Brokers personally visit every boat that they list, taking unlimited photographs and videos which are available online to registered users anywhere in the world.
Read more
Here's what our customers have to say...
Thank you for your assistance. I really appreciate your efforts in selling Azora (part of the family), you did brilliantly! I hope that over the next 6 months you will find me another boat!
— , Boatshed Plymouth
Billy, I have much enjoyed our various discussions and I am very impressed with the way you and Jo operate your business. All good fortune to you both and if I hear of anyone looking for a Plymouth based agent you will certainly be recommended.
— , Boatshed Plymouth
All arrived safely. Great boat & great service from you and Boatshed.
— , Boatshed Plymouth
I had given up trying to sell my boat privately due to the Covid19 pandemic situation. I gave Boatshed a try as there is no commitment and they sold it in 4 weeks. Excellent service from Billy and Jo, thoroughly recommended.
— , Boatshed Plymouth
Thank you both. We would like to say again how pleased we have been with your efforts on our behalf with this sale. You have been most proactive and it has been greatly appreciated.
— , Boatshed Plymouth
Just bought a boat through Boatshed Plymouth with Billy and Jo Hallam; a great service, everything was efficient, all questions were answered quickly and it was overall a pleasant experience!
— , Boatshed Plymouth